I absolutely love travelling the world, capturing stories and creating memories from moments. One of my most recent adventures led me to beautiful and bright Barcelona, Spain. This lifestyle commercial shoot allowed me the joy of capturing the beauty of friendship and the extraordinary that can be found in the seemingly ordinary. Having a close tribe of flatmates, especially during the crazy times that have been happening lately in the world, is irreplaceable. I also have found, both in my life and in the lives of many of the people whom I interact with, that we all have gained so much more of an appreciation for the little things.
Spending time at home has now replaced crazy nights out on the town, but that didn't seem to be any hindrance for this beautiful group of comrades and their furry companion. Getting some delicious food delivery and just hanging out sharing laughs, and a meal seemed to genuinely please everyone.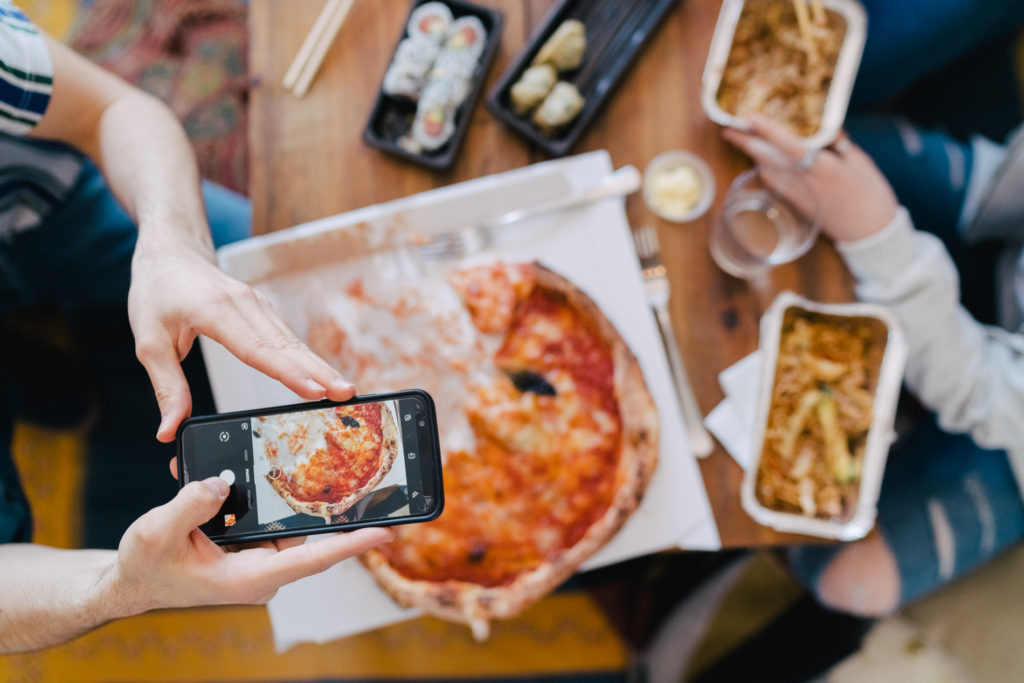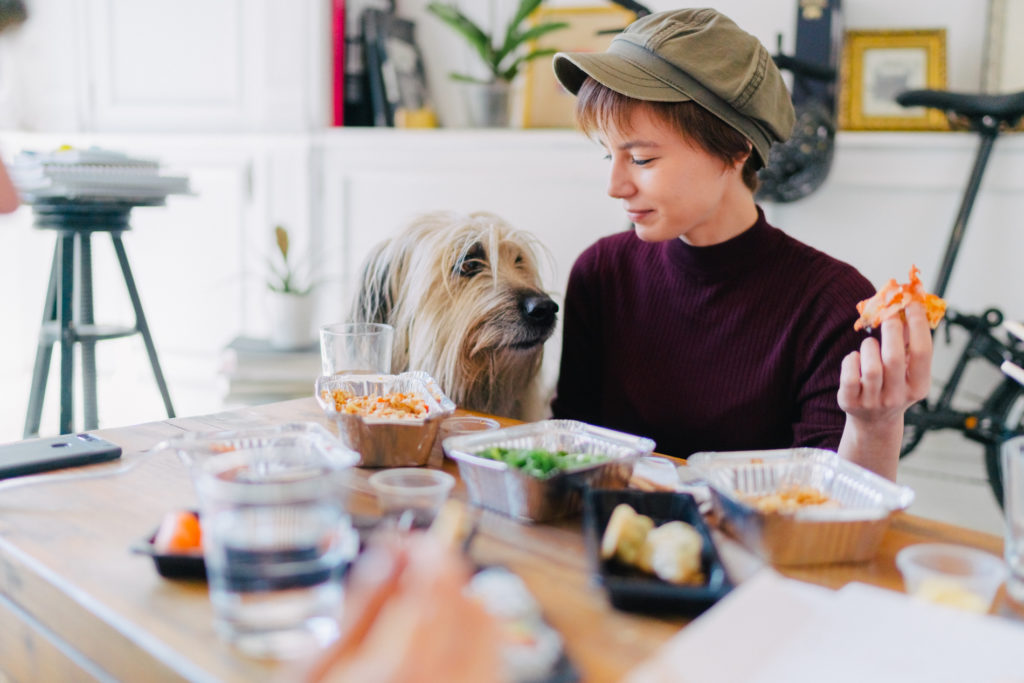 One of the things that I truly loved doing this session was being a fly on the wall. As a photographer, shoots like this inspire me to capture the authenticity and beauty in human relationships and also to focus on the tiny details that really show the heart of the story. For instance, it was striking to me that despite being from differing cultural backgrounds and genders, their hearts and home space felt so connected. When I looked through my lens, I was drawn in by the love and joy that these friends had for one another. They laughed effortlessly, and their smiles emanated joy at just being able to be together. The smiles only got bigger when the food delivery showed up, because who doesn't like a fabulous meal? It was time to put on some tunes and chow down.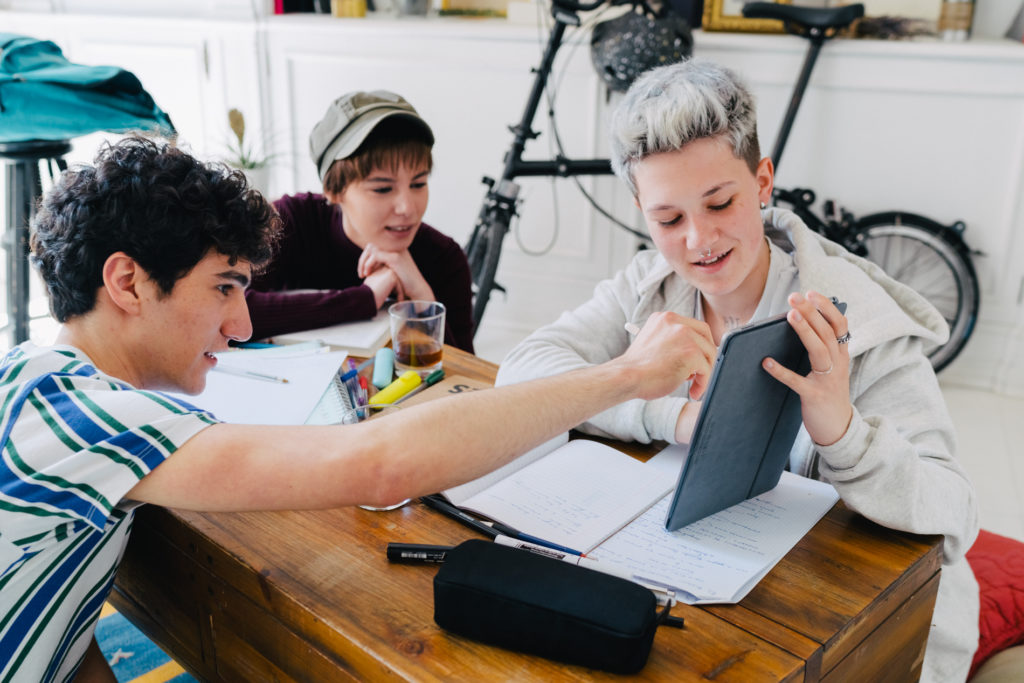 I know I sometimes find myself taking pictures of my meals, and this was no different when these flatmates eyed up the spread of food before them. That pizza was definitely worth commemorating with a social media post. It smelled amazing! Their four-legged friend was also well pleased by the food buffet in front of him and was more than patient staring down and nuzzling his humans, hoping for a few morsels of any leftovers. I am fairly certain he did not walk away disappointed.
Once dinner was over, it was time for study time, and putting your nose to the grindstone is always easier when you have the support and assistance of your best flatmates. The hours don't seem so laborious when you can catch a giggle, helpful hint, or quick study break with your pals by your side.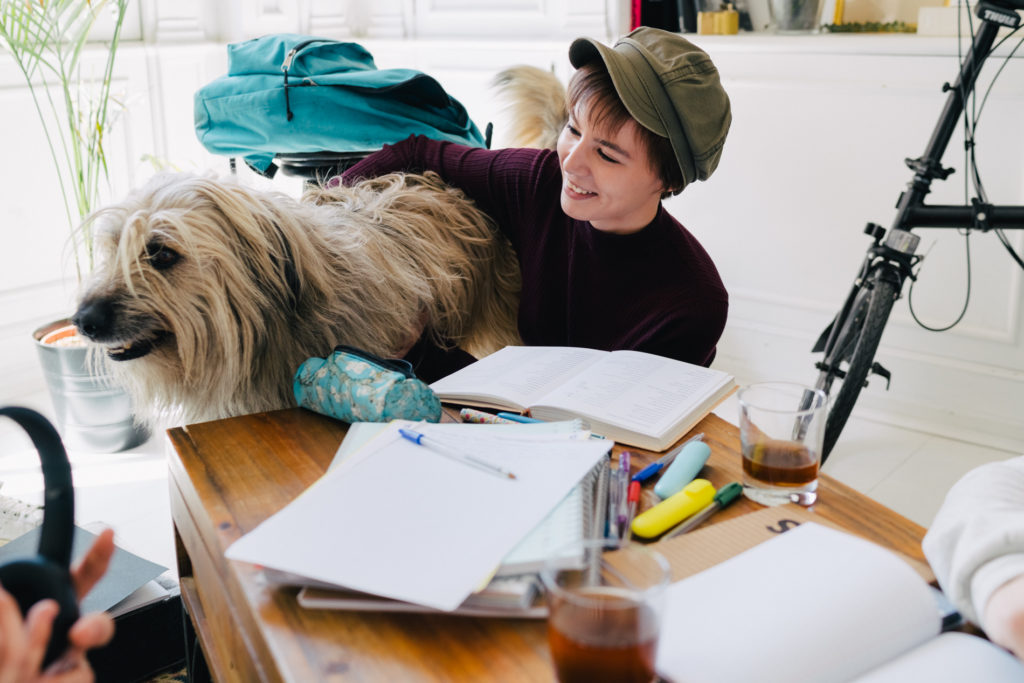 Even their Pyrenean Shepherd was a welcome member of the tribe for dinner, conversation and superb moral support for study time. It was quite apparent that everyone was a huge fan of their canine companion.
I am thankful to have been invited into this beautiful flat for a day with this crew, and I can assure you that I left feeling like part of the family!
NEXT PROJECT
Skate Girls