Dario Violin Maker
Stepping into Dario's workshop a Violin Maker from Italy-Florence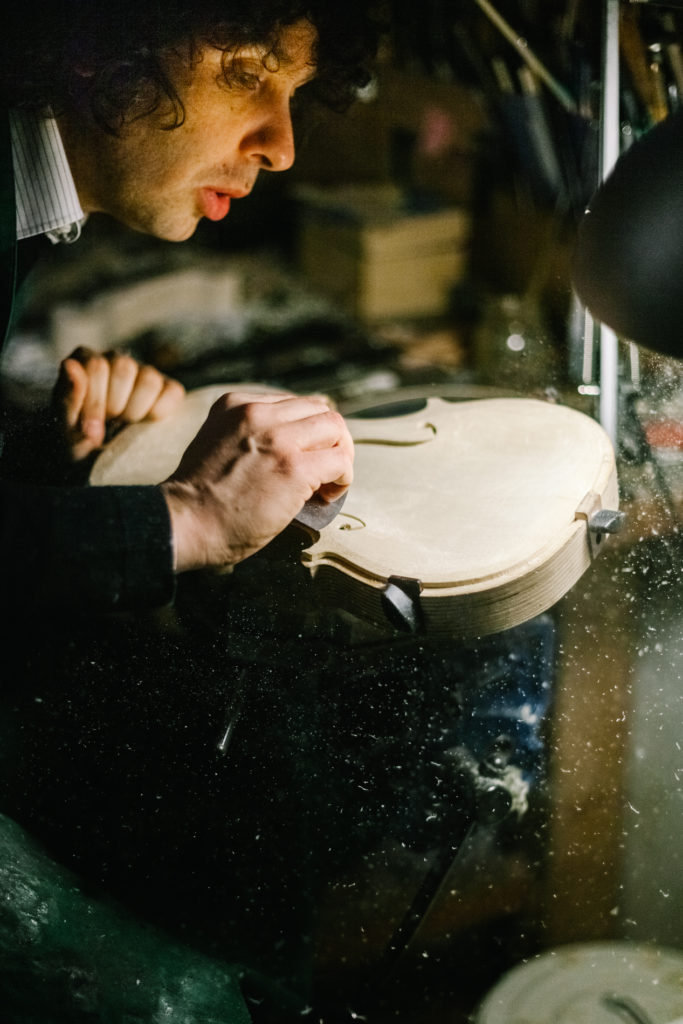 The tradition of making violins in Italy is an old one handed down through generations.
Dario's workshop is a beautiful place in Florence where violins have been handcrafted for years and delivered based on the clients' expectations. Visiting his workplace, I could see tons of tools that I'd never seen before. These tools are the same ones that his grandfather used, and still nowadays have been used to make these fantastic musical instruments. At the same time, he's also incorporating new techniques and materials into his work.
While we are chatting, I'm moving around, curious about all the procedures, and he's delighted to show me step by step what it takes to make a violin.
The hole crafting takes about two hundred hours of work, and it can be even more for a bigger one as a cello, for example.
All over the world, these violins are known for their sound quality, craftsmanship and beauty.
NEXT PROJECT
Friends and Wine